Inspired Forward is an Amazon Affiliate partner, as well as an affiliate partner with other bloggers and affiliate programs. We may receive a commission from products purchased through affiliate links in this post.
If you're familiar with Ruth Soukup's podcast and book, Do It Scared, you might remember that she has her "Seven Principles of Courage."
I took that list and incorporated them into my own principles to live by. I want to explain why each of these is important to me, and how practicing them yourself can lead to a healthier, happier life.
Since this turned into a really long post, I've split it into three parts. This is part 2. You can find principles, part 1 here and principles, part 3 here.
4. Leave Things Better Than You Found Them.
This isn't one of Ruth's principles of courage—it's one of mine. Leaving things better than you found them is a simple and generally easier way to brighten up the world.
How it Works in My Life
I like it when the kitchen is clean and tidy, the bathroom neat and organized, with everything in its place. I'm also like this at work. If the tea-making things are strewn all over the lunchroom counter, I'll put them back. Sometimes (okay, a lot of the time) women leave the bathroom less tidy than they would at home. Paper towels on the floor; drips of water flooding the counter by the sink—things like that.
Leaving things better than I found them means that I'll take an extra minute to pick up the strewn paper towels or wipe down the counter.
Have you ever seen that placard in airplane lavatories that says "as a courtesy to the next guest, may we suggest that you wipe the sink when you are finished?"? Following those instructions is courteous. But when you get in there and the sink is still full of water from the last person, take a moment to drain it. Wipe it down. Then do the same for when you're done.
That is "leaving things better than you found them."
How it Can Work for You
What bothers you on a regular basis that is small and easily fixable? Maybe you always walk past a crooked painting on the walk to your office or cubicle. Pause next time to straighten it.
Perhaps your office bathroom, like mine, has badly designed sinks and soap dispensers, which allows water to pool and often flow right up to the edge of the counter. If you're not in a rush, grab a wad of paper towels and mop it up.
Leaving things better than you found them can help cheer you up, as well. Doing good things makes us feel better about ourselves. We don't have to tell anyone we do these things—we just do them and reap the benefits… And so does everyone else.
Because now they don't have to deal with the crooked painting or the flooded counter tops. Isn't that nice?
5. Dare to Think Big.
Of all the principles, failing at this one hamstrings us the most.
Most of the time, people think small. We think in terms of what we know we can accomplish because we don't want to risk the disappointment and embarrassment of "failure." But, remember number three? There are no mistakes, only lessons. No failure—only the first attempt at learning.
When we don't dare to think big, we're shooting ourselves in the foot. We're holding ourselves back from greatness and big, scary successes. We're conditioning ourselves to always take the easy, well-traveled path that never leads where we ultimately want to go. It only leads to a sub-par, highly trafficked, disappointing place that makes us think "this is it?" when we get there.
So what's the fix? Daring to think big.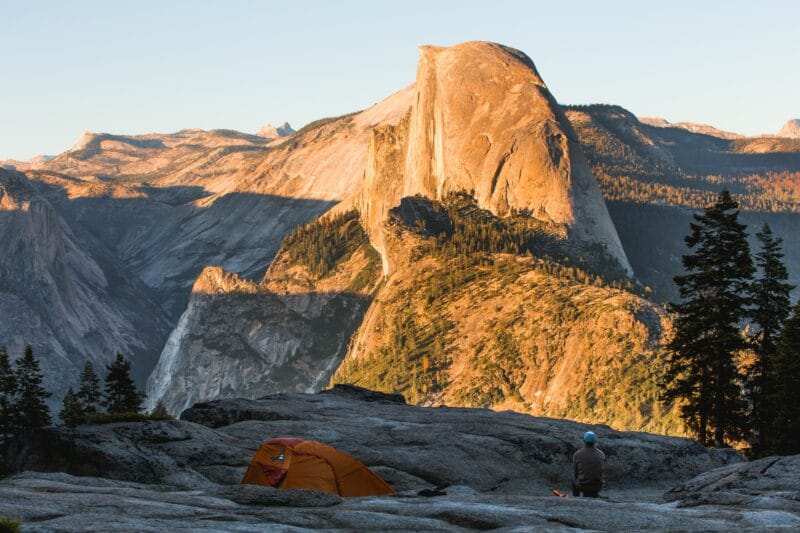 How it Works in My Life
The biggest goals in life are also the scariest. Becoming financially independent is one of my really big goals. It involves cultivating multiple streams of income, living below our means, and investing as much as we can while we're younger.
Daring to think big also works at a micro level, in terms of time. According to Bill Gates, "Most people overestimate what they can do in one year and underestimate what they can do in ten years." There's nothing wrong with overestimating what you can do in a year as long as you don't beat yourself up for not getting everything done!
My big 2019 goals were (and still are) pretty big. The big three are:
Achieve a healthy weight
Earn $12,000 in side-income
Publish my novel by November 1st
If I didn't "think big" when it came to these, I probably wouldn't have even started. The "goal" itself doesn't actually matter. It's what I do during the year to intentionally work towards that goal that actually matters. I've completed a C25K program and raced on June 8th. I have a regular VA client who continually shows me that I have skills that she needs, and it's proof that I can do it. I actually hit 100,000 words for my novel, spent most of June 1st brainstorming with my best friend, and am that much closer to being ready for professional editing.
Big is the best way to go.
And if you're wondering about the really cool shots of Yosemite Valley, it's because Alex Honnold embodies dreaming big. He free-soloed El Capitan in June 2017—the first person ever to do such a thing. It means he climbed all the way up using nothing but his hands, feet, and some chalk. No harness, no protection, no nets, nothing. And it was all documented on camera by National Geographic and won Best Documentary at the 2019 Oscars. 
How it Can Work for You
Thinking small will only hold you back. If none of your goals, dreams, and aspirations are big enough to make you pause and feel a bit of fear, they're not big enough. Be careful, though, not to make them too big—like making a million bucks in a month when you've never even thought about running a business before. Too big can cripple you just as much as too small can hold you back.
Start by expanding your current goals to be 10% bigger or faster. What could you accomplish if you push yourself to think a little bigger?
6. Rules Are For Suckers.
Ruth describes this principle in her book, Do It Scared, like this:
"…there are […] a lot of dumb rules out there, rules that make no sense, rules that other people made up just to make themselves feel important or because things have always been done that way or because they made sense at the time but don't anymore." (pg. 111).
Deep down, we all know this, right?
"We do it like this because we've always done it like this."

"If it ain't broke, don't fix it."

"We can't change our method or process because of this rule—which isn't even relevant anymore."
I run up against this more frequently than I'd like to at my company. A lot of old processes and methods that worked a decade or two ago and, since they still "work", why change them?
Some rules are in place for a reason, and we should follow them. Rules of the road, for example, keep us and everyone else safe while operating highly-dangerous machines. Are you safety conscious on the road? You should be.
How it Works in My Life
My 3rd-highest fear archetype is "Rule Follower." So, naturally, I need to have a principle in my life that reminds me to question the rules. I'm also an Upholder (leaning towards Obliger) on the Four Tendencies, which means I don't have a natural inclination to question things.
My husband, on the other hand, is a Questioner. He's good at that.
So what happens when I come up against a rule that I think is stupid? My tendency and instinct are to follow the rule, even if I think it's stupid and doesn't make sense.
Why?
Because I fear getting in trouble. I fear what others will think of me for "breaking the rules."
Remembering, however, that rules are for suckers, gives me a measure of allowance to pull back on the reins and take a moment to really think about it.
As long as I'm not disregarding rules that have a definite, obvious, and useful purpose, why should I care about breaking it? It's stupid. It doesn't make sense. I can articulate exactly why I've decided to break the rules, even though it might terrify me at first.
How it Can Work for You
We all know about some stupid rules in our lives. Think about which ones you think are the dumbest, and realize that maybe the only reason those rules still exist is that nobody has raised their hand to ask why it hasn't gone away or changed.
Then, raise your hand and ask.
(Or, if it's really dumb, just break the rule and let the chips fall where they may.)
After all, the speed limit in New York used to be 8 MPH in 1895. That rule had to change when we got faster cars!
Call to Action
Which of these principles to live by resonates with you the most? Do you need to dare to think bigger? Do you naturally leave things better than you found them, or is that one you should work on? What about the rules? They're for suckers, aren't they? Pick one of the principles and spend the next three days with it front-of-mind. Does it make a difference in how you live?
[mailerlite_form form_id=7]