Inspired Forward is an Amazon Affiliate partner, as well as an affiliate partner with other bloggers and affiliate programs. We may receive a commission from products purchased through affiliate links in this post.
All companies are different. That seems like a no-brainer. But it's important for those who are dissatisfied in their jobs and looking to jump ship. A big part of it is culture, but what about your office space? Do you work in a cubicle, an office, or a wide open area?
I've written before about that first "big girl" job that I lost at the beginning of 2017. I loved my coworkers, I sort of liked the work did and the skills I learned from my mentors, but the office layout sucked.
My manager's office was down a hallway that required security clearance to enter without an escort. I couldn't just pop my head in to ask a question. The majority of the office spaces were actual offices with doors—very few people had cubicles, which at first seemed awesome! And when I say "very few" I mean I think there were maybe 10 cubicles in my building, which had two floors and over 300 people.
Like, what kind of low-level fresh graduate with only 2 guaranteed years gets an office, even if you've got to share it with another person?
Office vs. Cubicle
As time passed, though, I hated having an office.
This might just be my personality and work style, but I feel more productive when I have the opportunity to talk to people throughout the day. This flies in the face of Cal Newport's definition of Deep Work (which I totally stand behind) because distractions by nature are the enemy of deep work.
I get that, and I do occasionally take the time at my current job to book a conference room and keep the distractions to a minimum.
But I hated having an office.
I felt isolated and forgotten. I felt unimportant and undervalued because it seemed like no one had time to talk to me about work or help me figure out what more I could be doing. Walking to my mentor's office felt lonely because she often didn't answer messages. Sometimes we had a meeting scheduled and when I got to her office, it was closed and locked and she wasn't there.
In contrast, at my job now, I have a cubicle. I love my cubicle. In fact, most people are in cubicles. Offices (like the reserved parking spots) are for the higher-ups. And you know what? I don't want an office—at least not right now. The offices here have a glass panel next to the door so you can actually see if someone's in. Bonus!
Distraction Central
In the world of information work, the cubicle often comes up as the bane of being productive.
And this makes sense! The more often you're interrupted or distracted by people talking to or around you, the less likely you are to get into a flow state.
This study shows that it takes up to 23 minutes (PDF warning) after a distraction to get back to the level of focus you were at before the distraction occurred.
Oftentimes, this means that we're never getting into the flow state, all because of our office environment.
Now, I started this article talking about the benefits of working in a cubicle, not the detriments.
For the social animals who need to talk to another human being at some point during the day, open spaces and cubicles (especially with shorter walls) are great! I never thought of myself as a social animal before, but I can definitely say that after having an office for two years—I love my cubicle.
What About Office Culture?
Another factor to consider is office culture.
At my previous workplace, the culture was to sequester yourself away to do your deep work. As a research institution, that makes sense. However, culture can make or break where you work, and that culture broke my desire to stay there.
You need to decide what kind of culture you need in your workplace, and that will help you figure out whether you'd do better in a closed-door office environment or in an open space with cubicles.
Understandably, we don't really have control over the culture or the office layout.
You might be in an environment and culture that you don't mesh well with, yet really enjoy the work.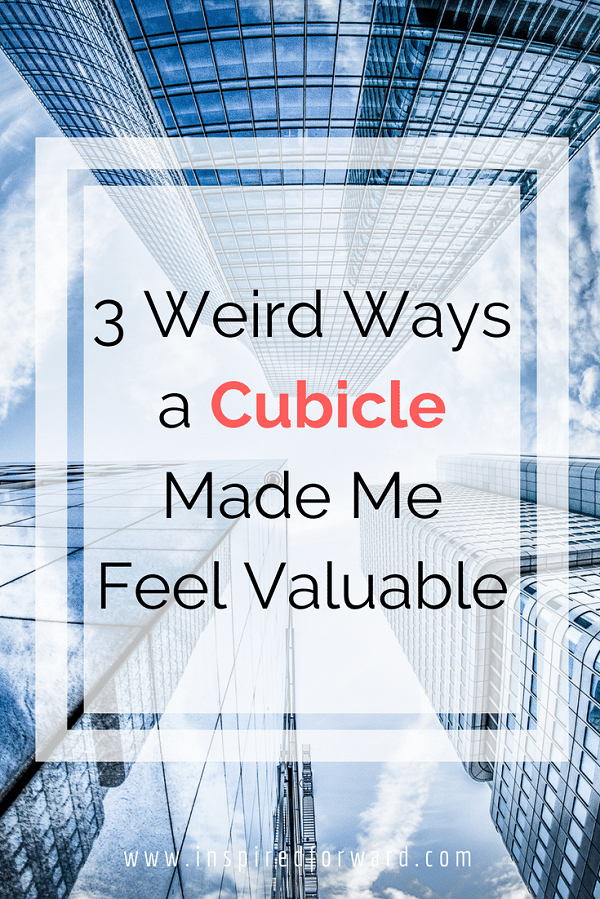 What You Can Do
There are ways to change things up to your advantage no matter where you work.
Establishing set times to check your email, your phone, and Facebook is a good place to start. I use the Forest app that prevents me from doing anything on my phone while planting a virtual tree. I also use the Freedom app to block distracting websites! 
Before you start only checking email once or twice a day, it's a good idea to check in with your boss to let him or her know that you're going to focus on deep work instead of reacting to emails all day.
You might have to phrase it more delicately than that, but that's the gist. A good pair of earmuffs could indicate a focus session.
I also schedule one or two hours at a time in an empty conference room to work without distractions… Most recently, I've done this to practice for presentations.
It might take some creativity, but it's definitely possible to take back your focus from the distractions.
Do you find yourself distracted a lot? How do you deal with them? Do you notice a lack of progress when you're distracted?