Inspired Forward is an Amazon Affiliate partner.
It's almost insane how fast this year of 30-day challenges is flying by. Let's recap so far.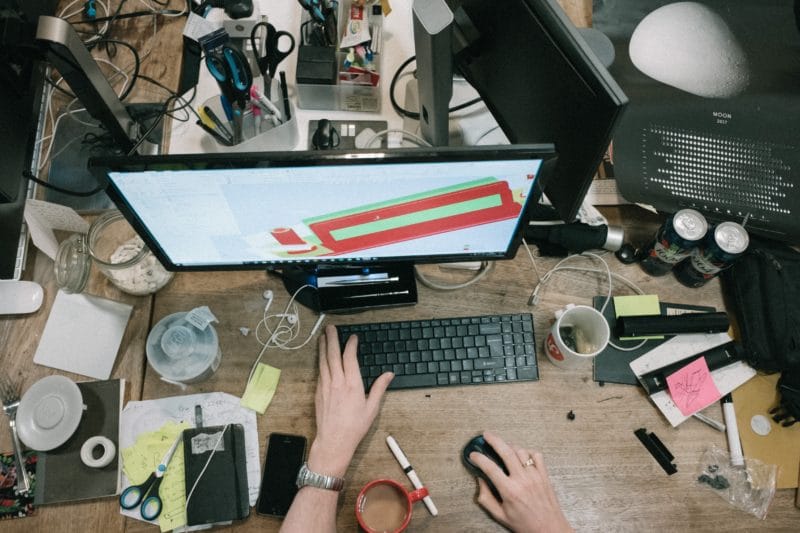 Biggest Lesson Learned?
Noveling is both insanely hard, and ridiculously easy—for me. I've known for years that I have books inside of me. In fact, the book I started for NaNoWriMo is the mash-up of two books I wrote when I was in junior high and high school.
I took it in a completely different direction, fleshed out characters that were previously flatter than my old pillow, and finally got to explore a collection of people that have, in some way or another, been living inside my head for more than a decade.
And there are no multiple personalities involved.
My favorite part about this process was how fast and vast are the ideas that arose. One of my wordiest days had me close to 2,500 words in an hour, sitting on the couch in front of the fire and pounding out scenes in Cold Turkey Writer.
I hit 50,000, yes, and "won" NaNo, but my story still has a ways to go. I changed my personal target in Scrivener (the program I'm using to write) to 75,000 words, just to give myself breathing room for scenes that don't make the editing cut or get pushed off to one of the sequels.
Wait, Sequels?
Yep. The Seventh Sorceress (still a working title, by the way) is book numero uno in what I've always known will be a series. Even when I wrote the original inspiration a decade ago I knew it would have sequels.
But that's a conversation for another time.
Suffice to say that November's 30-day challenge was a rousing success, and now it's time to take a look at what's on the plate for December.
The Miracle Morning 30-Day Transformation Challenge
I'll be honest and admit that I actually started this particular mini-30-day challenge on November 27th, right after reading Hal Elrod's The Miracle Morning for the first time. (I immediately read it again after finishing.)
The basis of a "miracle morning" is incorporating all six of what Elrod calls the "Life S.A.V.E.R.S." which is an acronym for Silence, Affirmations, Visualization, Exercise, Reading, and Scribing.
I highly, highly recommend you go read this book for yourself, and then read it again, because the lessons Elrod has to teach you are life-changing.
His podcast is also pretty cool.
The Benefits So Far
As of this posting, I've had nine of these "miracle mornings" and, to go down the list:
My sleep quality is better (A.K.A. I feel awake and refreshed in the morning despite what my Fitbit sleep analysis tells me)

I feel more productive

My days are less of a roller-coaster of emotion

I've gotten clear on some things that live in my affirmations and visualizations
This next change is probably the most profound.
I'm doing a very short amount of exercise in the morning (about 5 minutes' worth)—things like squats, planks, bicycle crunches, lunges, and girl push-ups (since I'm hella weak). The first three or four days my legs were 100% sore and walking/sitting/standing were all slightly painful. But now I'm seriously thinking about rock climbing again, and maybe taking up jujitsu, and planning to hike and bike all next summer. I even got inspired to start using my work building's gym three days a week before going home!

I'm reading the Bible more—specifically the Book of Luke right now; one chapter a morning will have me finishing it on Christmas Eve, just in time to celebrate the reason for the season!
The idea is to keep doing this for at least 30 days, to give it a chance to become a habit over my previous morning routine, which I outlined in this post. Obviously, I'm going to have to do a follow-up post to highlight the changes it's gone through!
Now, the Miracle Morning transformation challenge is just that—in the mornings. The rest of the month, besides my other business and personal growth goals, is to finally get rid of the extra things in my life.
Decluttering. Minimizing. Downsizing.
Whatever you want to call it, I have too much stuff.
I've felt like this for a long time, actually. Let me give you a short history why.
My entire life until college, I lived in one house. One room, one closet, and yet so much stuff. Stuffed animals, boxes piled on top of each other on the closet shelf, bookshelves stuffed with books, hampers of things tucked away, and a captain's style bed that had a deep cupboard in the middle and four drawers on either side in which to hide things.
Thinking back on it now, it's interesting to compare that amount of stuff with what I own now—it was probably a lot less back then.
I went to and from college with all of my things stuffed into the back of my Ford Explorer, and even then it felt like both too much—and not enough once I unpacked it all in Pullman.
And then—and then I moved to Richland, Washington, for my first "big girl" job and my first apartment that was all my own, rent, utilities, and coin-operated laundry.
Yay Things!
I took the unique opportunity to buy a bed frame. And a mattress. Oh, don't forget the dresser and the nightstand, either. I needed a couch, as well, and bookshelves on which to house my collections of books and movies.
As my apartment began filling with things, the apartment felt smaller. Looking back, it felt dark and dreary. There were only two windows, really. One in the bedroom, and the sliding glass door onto the deck.
I stayed there a year.
And then my husband (then-boyfriend) and I moved in together, into a bigger, airier, and brighter apartment.
It seems impossible, but our stuff seemed to multiply. A bigger kitchen needed more things to put in it, and so on. The closets were stuffed with things in boxes and bags, and when we finally left Richland a year later I couldn't justify taking a lot of things with us, and got rid of a lot of things that we just…didn't need—mostly furniture that wouldn't fit into the cars and U-Haul we used to move.
Yet Here We Are Again.
In another apartment, this time our longest-lived one, and I feel the press of things yet again.
By far, we don't have nearly as much as we did living in Eastern Washington. But the time has come to declutter and pursue our version of minimalism for real, starting with a pile of clothes and some stacks of books.
I invite you to join me in this challenge!
Who knows? Maybe you'll unearth a trinket that you can give as a gift this coming holiday season. You may find something that you borrowed a long time ago, and forgot to return. There might be a veritable mountain of old clothes in your closet that no longer fit, or an entryway with shoes that are too old to wear anymore.
Whatever it is, take this month to embrace the purging of things just in time to welcome a new year and a new leaf.
Are you ready?
Let's get started.