Inspired Forward is an Amazon Affiliate partner.
If you've reached the point of recognizing you need therapy, you might be wondering how to find a good therapist. This task alone feels daunting and can derail you if you're not prepared. The last thing you want to do is go to an appointment with a less-than-stellar therapist and write off therapy as a hack.
(This happened to me as a child. More on that later.)
Things to Keep In Mind
You're probably not going to find a perfect match on the first try. It's really hard to gauge how you and a therapist will "click" before actually meeting them. Be prepared to see multiple therapists before finding one you like.
Therapy is for talking. You might talk about anything and everything that's on your mind, past, present, and future. The therapist's job is to dig deeper than your surface thoughts to find what's driving your reactions and what you really believe about yourself.
You're in therapy for a reason.
Therapy will dig into the past. It won't be comfortable in the moment, but I found that facing the painful memories and dealing with them softened their effect on my day-to-day life. Therapy also directs your behaviors and actions in the future, but needs the understanding from the past to set you on the right path.
You have the right to leave the appointment at any time, and you don't have to go back. But please, only do this if it's a bad therapist. Don't leave because you feel uncomfortable working through your issues. That's normal.
This advice is for people who have insurance—specifically insurance that includes mental health coverage. If you're uninsured, many offices charge on a sliding scale based on income. The office I went to was more concerned with getting you help than getting your money.
Step 1: Check What Your Insurance Covers
So, first things first. Find out what your insurance actually covers. You can do this by calling your provider or looking on your company's benefits website. It should also be in the benefits paperwork you received when you started at your job.
Different insurance providers offer different levels of coverage for mental health. Some don't cover it at all. I've noticed that more companies are including it as they recognize the need to take care of the mind as well as the body.
Usually you'll have a copay for the visit and may have an appointment cap, meaning you can only go a set number of times during the year before insurance won't cover it anymore.
I don't remember the cap on my insurance when I went to therapy, but it was high enough that I could go every week for 5 months.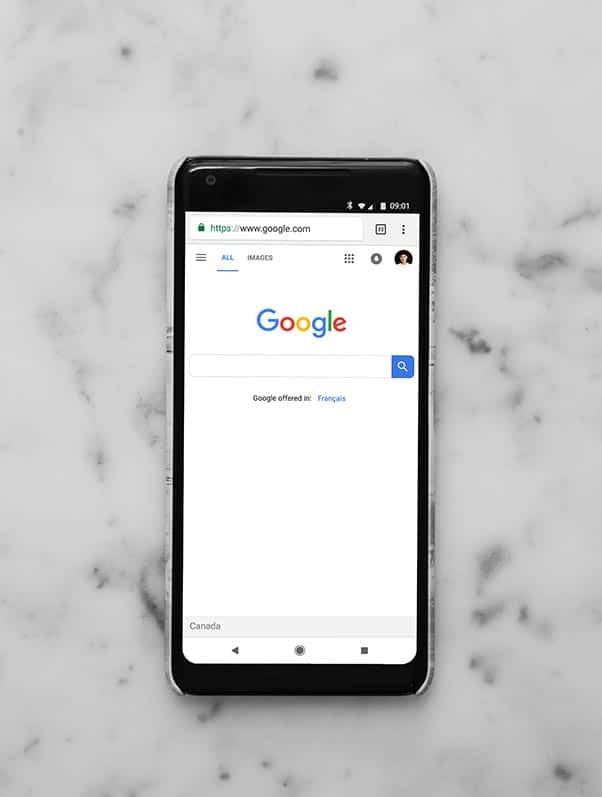 Step 2: Use an Online Search Tool
Your insurance website might also include a "doctor search" to find in-network providers. This is your best bet because it should already include all the therapists that take your insurance (but it's always a good idea to verify at the office anyway!)
Search by gender, location, expertise, specialty, etcetera.
I wanted someone who specialized in anxiety, had a lot of experience, and good reviews. They also had to be within a 20-30 minute drive from my apartment, and have evening appointments.
If your insurance doesn't have its own doctor search tool, you can just Google for therapists in your area. Doing it this way will take more legwork to find out if they take your insurance.
A Google search can also turn up more information about the therapist you choose if you found them through the insurance search tool.
Step 3: Match the Therapist's Skills to Your Needs
Therapists have specialties. Some only work with certain types of patients (children vs. adults); some specialize in treatment methods (cognitive behavioral therapy vs. hypnosis), and all should list the disorders or diagnoses they focus on (anxiety, depression, bipolar, etc.).
A therapist will do you no good if they have nice reviews, take your insurance, work close by, but don't treat what you need them to treat.
Remember, you can always try a different therapist if they don't match your needs.
Step 4: Book an Appointment
Once you've decided on a therapist, you'll need to book an appointment. If the therapy practice has a website (which it should) you may be able to book through the website; otherwise you may need to call or email to set up the initial appointment.
I remember sending an email requesting an appointment, and when the therapist called me in response I refused to pick up the phone because I was at the point where I couldn't stay composed while talking about it. I needed to email instead. And they accommodated me.
Usually they'll send you an intake form of some kind. You'll need to fill out paperwork beforehand; I received a questionnaire designed to help the therapist understand exactly what I needed help with.
Step 5: Actually Go to the Appointment
Therapy won't help you if you never go to the appointment. So the vital step in this whole process is to actually attend your appointment with the therapist.
I know firsthand that it's hard to get in the car and drive to an appointment to talk about things most people think you shouldn't talk about.
Some nights I didn't want to go, but knew I'd feel worse if I didn't.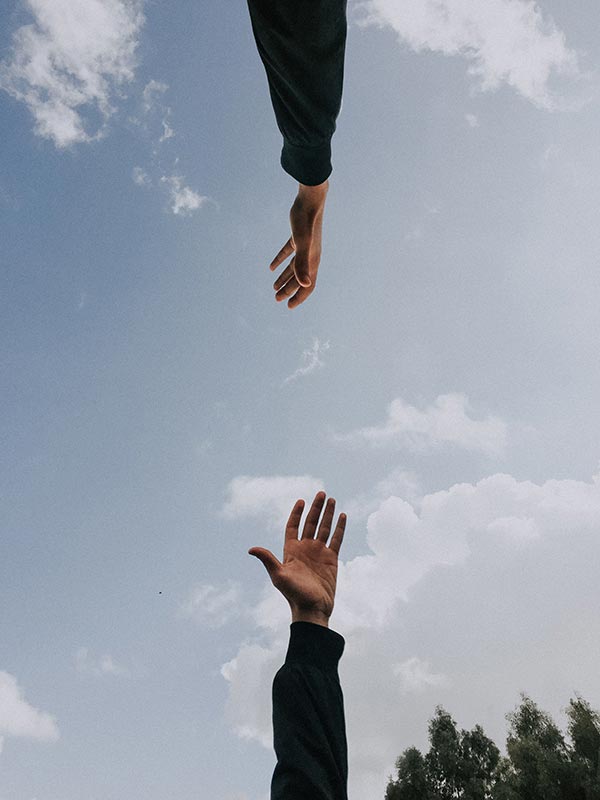 Step 6: Decide if You'll Go Back or Find a Different Therapist
Unfortunately, your mileage may vary. Some people should not be therapists, and some people are great therapists—but they may not be the right therapist for you.
If you click with the first therapist you see, that's great! But if not, please remember it's not the end of the world. Just repeat the process to find another one.
It can be draining and frustrating to go through the intake process for multiple therapists and rehash the same thing over and over during initial appointments, but it's all worth it when you find a good therapist you click with.
Once you find the magic match, commit to whatever frequency you and your therapist decide on—incorporating any insurance caps.
My Therapy Experiences
My first experience with a therapist happened when I was between ages 10 and 12. I don't remember the exact year or age, only that we went to "family therapy" as a result of my sister's anger issues and the effect they had on me.
I'd developed nervous tics like bouncing my leg when I sat and picking at my thumbs (a problem I'm still dealing with today, though it's not as bad as it's been in the past).
My parents didn't really believe in therapy. As far as I know, they still don't. Yet somehow we made it to a tiny office where the therapist wanted me to explain my feelings with my sister in the same room. That therapist didn't understand the need for a safe space, and I think we only went back once or twice after that.
For over a decade, I didn't think therapy could help.
Then I went through a series of events that made me realize I have anxiety. When it got to the point where I couldn't hold myself together anymore, I went through the process I outlined above and found a therapist nearby, with good reviews, who took my insurance, and specialized in anxiety.
I struck gold with my therapist, and he helped me work through the issues I faced and gave me the tools to continue improving after I moved away from the area.
Signs of a Bad Therapist
Here are some signs and red flags to watch for in a "bad therapist."
Does not show compassion.
Tries to tell you it's your fault you're feeling the way you are.
Insults or shames you.
Telling you what to do. I often asked my therapist for advice but he never told me what to do.
Imposing their beliefs on you.
Intimidating you into talking about something you're not ready to talk about yet.
Overly familiar or attempts to foster intimacy.
Breaking confidentiality (which is illegal unless in a life-saving situation).
For a more thorough list that includes red flags for online or texting therapy, head over to Talkspace.
Signs of a Good Therapist
On the flip side, good therapists demonstrate pretty much the exact opposite behaviors of bad therapists.
Explains her credentials and what the therapeutic process will look like, whether or not it involves a diagnosis.
Shows compassion and understanding.
Listens to you and reacts appropriately.
Encourages you to take responsibility for your feelings and your situation.
Focuses most of his attention on you—no glancing at his watch or burying his nose in his notes.
Gives advice when asked but doesn't tell you what to do.
Suggests "homework" or clear goals that empower you to take control of your own care. This is different from telling you what to do. My therapist suggested writing boundary letters, but it took me several weeks to accept the idea. Then it took a lot longer to sit with what I wrote before revising and actually sending the letters.
Does not try to be your friend.
Doesn't use psychobabble or mumbo-jumbo that confuses you. They ensure you can understand what they're saying.
Keep On Keeping On
Therapy is hard work. And it helps. I firmly believe everyone could benefit from therapy, because as humans, we all have some kind of mental problem or negative thoughts that affect our lives and wellbeing.
My final words on finding a good therapist are these: keep on keeping on. Just keep taking another step towards your care and healing. Experiencing a bad therapist is not the end of the world, but a good one can change your life forever.
Have you had a good (or bad) therapy experience? What process did you go through to find your therapist?