Inspired Forward is an Amazon Affiliate partner, as well as an affiliate partner with other bloggers and affiliate programs. We may receive a commission from products purchased through affiliate links in this post.
Welcome to The Journey to Magnificence! This is week forty-eight: January 6-12, 2019.
This week went swimmingly for pretty much everything…except for my word-count goal. It was a classic case of biting off more than I could chew and prioritizing other things that probably shouldn't have been prioritized over book writing.
Live and learn! Tomorrow is a new day.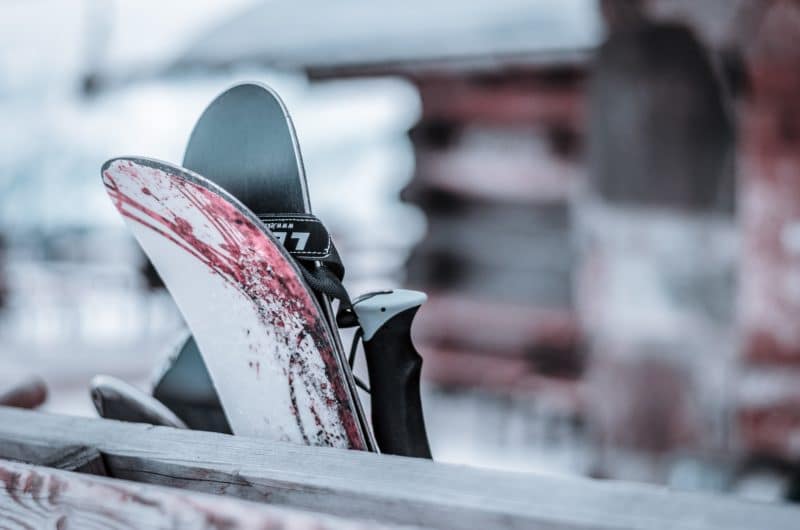 What I Said I'd Do
Try one of the local rock climbing gyms

Publish the first guest post ever on Inspired Forward

Submit my first guest post of the year—to Ron of Refactor Daily 🙂
Start filling out the Living Well Planner! I'm so excited about this!

Try one new low-carb recipe to add to my mix of staple lunches this year

Add 7,900 words to my novel
What I Actually Worked On
Tried the first of two local rock climbing gyms.

Submitted a reciprocal guest post to Refactor Daily (should be going live tomorrow, January 15th).

Started filling out the Living Well Planner.

The husband made a new low-carb recipe (lasagna) while I was skiing with my dad on Sunday—I'll be trying that tomorrow 🙂

Added 3550 words to my novel (but missed my goal of 7900)
Days 330 – 336
Well, the entire week is pretty much summarized in the list above.
That being said, I would say it's been a pretty good week from a confidence standpoint because I submitted my first pitch (ever), actually got a reply (negative, but still a reply), heard some good news from a friend about some VA work, and submitted a second pitch (which so far has been positively received but needs further discussion!).
This whole pitching thing is actually the hardest part of virtual assistant work for me, but it's the one thing that will get my name out there.
There's a lesson in that.
Do. It. Scared!
Ruth Soukup knows this so well and her podcast (fittingly, the Do It Scared podcast) is such a help to accept this idea.
Doing it scared is the only way we'll ever be able to do things that are bigger than we think we can manage.
I put off pitching for a long time because it makes me uncomfortable, but after I joined the VA Leads community I knew I had to start pitching otherwise there's no point in paying that membership fee.
If you're wanting to do something that's scary, stop putting it off.
Just take one tiny baby step outside your comfort zone and start doing it scared.
It gets easier, I promise.
What's Next?
Finish the General Transcription Theory & Practice Course

Reach 75,000 words in my novel (short by 6312 words) <— this probably won't mean I'm done writing; there's a lot of work yet to do and sections to tie together. I should also do a plot outline but I'm very pressed for time this coming week and need to focus on only a few things.
The Journey to Magnificence is a series of weekly summaries of my journey through courses and resources provided by or found through the Work at Home School, hosted and delivered by Caitlin Pyle.
If you missed a post or found this one first, the others can be found here: