Inspired Forward is an Amazon Affiliate partner, as well as an affiliate partner with other bloggers and affiliate programs. We may receive a commission from products purchased through affiliate links in this post.
Welcome to The Journey to Magnificence! This is week forty-six: December 23-29, 2018.
The last full week of 2018.
Christmas with both sides of my family, the first ski trip of the season with my dad, Saturday spent with my best friend, and Sunday spent taking our pseudo-daughter from diabetes camp out to lunch.
That all being said, I did not finish everything I said I was going to do, and that's okay.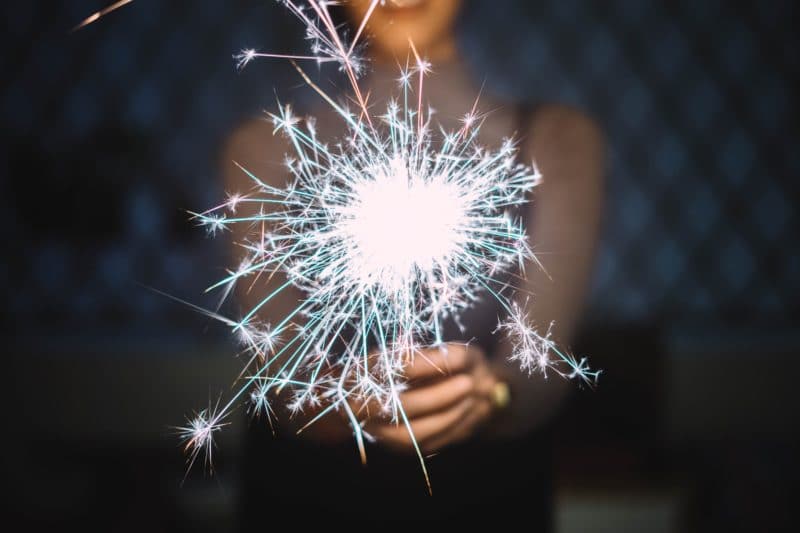 What I Said I'd Do
Outline what I want my author website to look like and research hosting options

Finish Project Management for Virtual Assistants

Finish the Slay Your Goals Course

Spend 30 minutes to an hour every day working on the Transcription course

Write out a detailed plan and schedule for 2019 so I can hit the ground running on January 1st

Finish my decluttering project by donating what we've filtered out
What I Actually Worked On
Researched hosting options, but didn't outline the site

Spent a couple hours in PM for VA, but didn't finish

Only worked in the Transcription course for about an hour total (not 30 mins/day)

A lot of work done on goals and planning for January!

Decluttering is 85% done
Days 316 – 322
I have a history of biting off more than I can chew, and this week was no different. One one hand, it's nice to reaffirm that the more things change, the more things stay the same.
I should have made my goals for the week focused on family and friends and relaxing because that's pretty much what I did! We spent the Sunday before Christmas at my in-laws, Christmas with my parents (and extended family), Thursday on the slopes of White Pass with my dad, Saturday up north on the Kitsap Peninsula to see my best friend (who I haven't seen in person for ages), and a big chunk of yesterday with our camp daughter.
All the rest of the time has been devoted to either the husband, the cat, or the side business.
I'm going through a couple simultaneous end-of-year challenges to get clients and as part of that, am seriously considering creating an online course to help type 1 diabetics get off the blood sugar rollercoaster by using a low-carb diet.
Hit me up if you're interested in that!
On the decluttering front: bedroom, bathroom, office, linens, most of the living room, and the books are basically done. All that's left now is the front entryway closet, the kitchen, and actually taking the remainders to Goodwill or the animal shelter. We have a lot of blankets and towels that we no longer need, and those are always welcomed at animal shelters. We'll be taking our sets up to the shelter where we adopted our muffin, Luna.
I gave in and finally bought Ruth Soukup's Living Well Planner.
I still love Bullet Journaling, but with the number of goals I have to complete in the next year, I'm going to need some backup in the planning department.
And finally, I'm dedicating quite a bit of time to the online courses I'm in because I want to get them done and start implementing them before the end of January.
What's Next?
2019 arrives, and my 2019 goals kick off!

Evaluate the week as it goes, and take my time with things.

Start filling out the Living Well Planner (if it arrives before the end of the week).
The Journey to Magnificence is a series of weekly summaries of my journey through courses and resources provided by or found through the Work at Home School, hosted and delivered by Caitlin Pyle.
If you missed a post or found this one first, the others can be found here: