Inspired Forward is an Amazon Affiliate partner, as well as an affiliate partner with other bloggers and affiliate programs. We may receive a commission from products purchased through affiliate links in this post.
Welcome to The Journey to Magnificence! This is week twenty-four: July 22-28, 2018.
I've been stalling on the VA action steps for a couple weeks now. This is because I'm scared of reaching out to people through cold-emails, so instead of avoiding thinking about it, I thought about it. And decided who to talk and reach out to, and the general gist of what to say.
However, I'm looking forward to crushing this fear and gaining momentum on all the things stalling me out.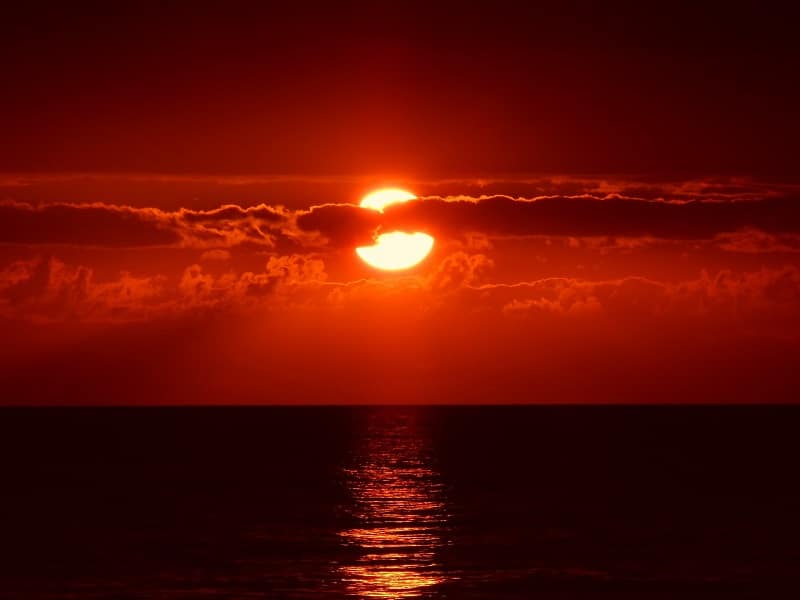 What I Said I'd Do
Finish the action steps for module 2 of the VA course

Review new affiliate products for some review posts in the middle of August – post schedule got shuffled because of this!

Schedule pins through August
What I Actually Worked On
Read through affiliate materials

Decided to do 12 months of 30-day challenges, starting in August – Write 1000 words a day

Finally succeeded at achieving Inbox Zero

Thought a lot about how to move forward with building a VA side-hustle
Sunday, Day 162 – New Bullet Journal Supplies & Getting Crafty!
Right after Amazon Prime Day ended I decided I needed washi tape, new pens, and stencils for my bullet journal. It was a little ridiculous, and now I have almost 100 rolls of washi tape, but my BuJo looks WAY better than it did before.
Now I'm not artistic like my mom, but I like to think I can pick colors that go together and come up with a nice spread that will work for me.
Hence:
One thing I love about bullet journaling is how versatile it is. I can change up my spreads from week to week, or even day-to-day! With my last [real] bullet journal I eventually found a weekly/monthly layout that worked for a long time until I change it up for July of this year.
Monday, Day 163 – I'm Loving This Kindle
So I'm totally in love with the Kindle Paperwhite I bought during Amazon Prime Day last week. By the end of this week, I'm sure, I'll be through more books than I thought I'd be through, just from the simple ease of use to open it up and pick up where I left off.
What I'm reading right now: The Power of Habit, by Charles Duhigg. He goes into detail on the Cue-Routine-Reward habit loop and lays down the foundations to change our habits.
I totally recommend this book to everyone!
Tuesday, Day 164 – Anxiety eBook
I mentioned last week that I was accepted into two affiliate programs. One of them, run by Heather LeGuilloux, is for her mental health resources!
When I heard about them, I got so excited because I know they'll help me too.
I read through her free eBook on anxiety before jumping into the paid Anxiety Pocket eWorkbook, which has practical strategies to deal with mild anxiety (which is what I have).
Feel free to check out her free resources before buying anything—remembering though that they all work together.
Wednesday, Day 164 – Best Friends & Dinner Experiments
One of my best friends came over this afternoon for dinner and hanging out. Like me, she's a type 1 diabetic, but she also has a lot of food allergies and restrictions, so the husband took on the challenge of finding food for her that fits into her diet.
It was mostly a success! We ended up going with spring rolls, made with steak & chicken, zucchini, carrot, cabbage, and rice paper.
Unfortunately, the rice paper made both of our blood sugars skyrocket, so that'll be left out next time.
We figured out a freestyle marinade that doesn't have any garlic or onion (two things BFF can't have) and it still tasted pretty darn good!
We rounded off the evening watching a couple episodes of Charmed on Netflix.
I'll count today as a win even though I didn't get much blog work done besides a post for Medium this morning.
Thursday, Day 166 – Finally At Inbox Zero!!
I am SO FRIGGIN' EXCITED that both my personal email and business email inboxes are AT INBOX ZERO!!!
I've never had this before, so finally getting to the point where my inbox is empty is a pretty amazing feeling. It took me two hours this evening to finish going through the last 250 unread emails left over from my bigger purge earlier this month, but it was so worth it!
Friday, Day 167 – Tiny Challenge Crushed
This morning I checked my email (11 new messages, quickly wiped out) and then Facebook (went through my notifications and then closed out) and then told myself to not check email or Facebook again until I got home from work.
…
I succeeded! Every time I opened my phone I reminded myself to not go to either of them and by the time I got home and checked messages, there weren't that many anyway!
That's the scary power of intermittent reinforcement. The more we check to see if we got something new, the more we're going to keep checking even if we don't get something every time!
This is part one of breaking the habit of checking those two things multiple times a day, even though not much actually happens there.
Saturday, Day 168 – Plans Derailed
Well, I had lofty plans this morning to go on a bike ride (after getting a few posts scheduled on Medium) but was met with a slowly-flattening tire on my car. Trusty AAA is to the rescue, though!
Unfortunately, I let this derail most of my day.
#takingownership #extremeownership
I didn't go for a walk while waiting for Les Schwab to patch my tire (oh hi, nail and screw!). When I got home I spent a lot of time doing shallow work and poking around Pinterest and Tailwind.
I've just got to remember that tomorrow is a new day, and it's okay to be derailed now and then.
What's Next?
Focus on all the unfinished things from the last two weeks, because I really need to get that stuff done.

Write a review post for the Anxiety Pocket eWorkbook, which I've been reading through all week.

Start my first 30-day challenge!
The Journey to Magnificence is a series of weekly summaries of my journey through courses and resources provided by or found through the Work at Home School, hosted and delivered by Caitlin Pyle.
If you missed a post or found this one first, the others can be found here: