Inspired Forward is an Amazon Affiliate partner, as well as an affiliate partner with other bloggers and affiliate programs. We may receive a commission from products purchased through affiliate links in this post.
Welcome to The Journey to Magnificence! This is week twenty-nine: August 26 – September 1, 2018.
This week had me finishing August's 30-Day Challenge to write 1000 words a day, as well as starting September's challenge to read 10 books (or more) before the end of the month. In terms of checking off my to-do list, it was a winning week!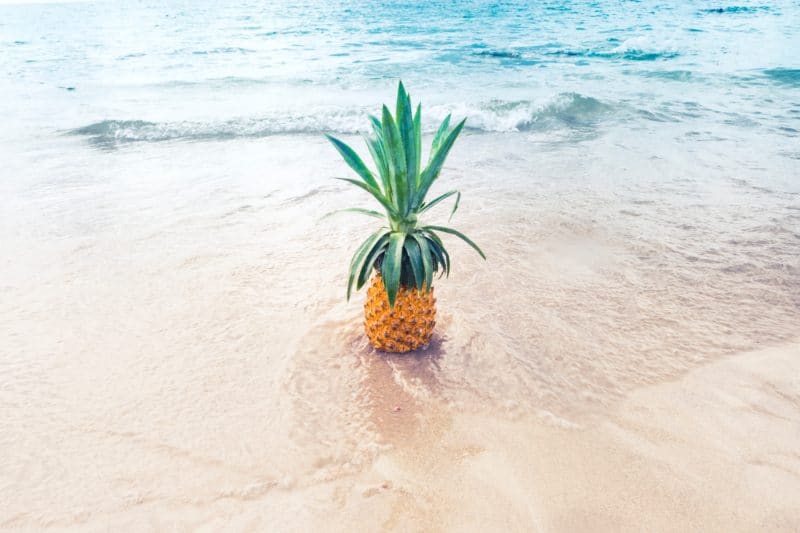 What I Said I'd Do
Client work

Write my review of the Slay Your Goals Planner

Edit & schedule multiple stories for Medium and posts for the blog

Finish reading an advance copy of a book (I'm part of a launch team)
What I Actually Worked On
Client work

Finished, published, and promoted my review of the Slay Your Goals Planner – Check it out here!

Finished reading The Millionaire Next Door, which is the book I was reading before I started my September challenge to read 10+ books in 30 days. I started reading the advance book copy for review on Saturday (and finished it the next day) then left a review on Amazon.

Planned out the content calendar for the next several weeks, editing & scheduling the stories and posts in Medium and on WordPress.
Sunday, Day 197 – BAM Start, High Finish
This morning started out pretty lazy (at least, lazy for me—I still got up around 5 AM) and as I slowly worked through my morning routine I realized that this form of burnout is the kind that needs to get fixed by doing a lot of nothing.
So I watched a lot of YouTube, some Netflix, and worked on my bullet journal for the upcoming week.
That's not to say I didn't do any blog work.
I finished last week's post, scheduled social media, worked through most of my to-do list (the little things), and got the laundry done.
In fact, this morning's 1000 words for August's 30-Day Challenge to write 1000 words a day ended up being Fanfiction! I haven't written for my fanfiction stories in several months so it felt nice to get back into that creative flow.
The story's still nowhere near done, so if you're a reader of my work on Fanfiction.net you'll be disappointed to know that it's not going to be published for a while.
Most of the YouTube videos I watched were part of The Bible Project, which I first mentioned in last week's Journey to Magnificence post as something helping me get back into reading the Bible.
And on Netflix, I finally watched The Magic Pill! It's a documentary on how eating keto (low carb, high fat) is the natural state of things and the best lifestyle basically anyone could follow. It's mostly anecdotal but does talk a lot about the science of how high-sugar diets have been wrecking us as humans.
Monday, Day 198 – To-Do List "Done"
I kept the list of things to do this evening short on purpose, and broke them into 1-hour chunks. I was able to be intentional about spending an hour on client work and another hour in the #GoalSlayer in 6 Steps course.
The biggest thing that helped here was blocking off the time in my time tracker.
If I hadn't done that, I would've been far more likely to get sucked into distractions like fanfiction or my emails. As it is, I'm distracted enough, so I think this evening became a big win in terms of recovering from that weird burnout from the last week or so.
Of course, my to-do list will never be completely done.
There are always things to do. For example, later this week or early next week I'll need to spend time batching new Pinterest images and scheduling posts out through September.
It's all about prioritization.
Planning is nice, but prioritization is where stuff actually happens. When one thing is more important than another, it makes sense to do that thing. If that thing is hard, we might think about putting it off (procrastination, #guilty), but that's not how stuff gets done.
Tuesday, Day 199 – Nothing Special
Nothing special happened today.
I wrote my 1000 words, posted some links to posts in Facebook Groups, and watched a video by Femtrepreneur on 7 easy opt-ins to create.
On the plus side, Luna, our non-lap cat, consented to be a lap cat for a few minutes this evening while I read Fanfiction on my phone.
Today's "meh"-ness can probably be attributed to not getting quality sleep the past several nights.
That's definitely a killer.
Wednesday, Day 200 – Long and Hectic…
Day 200 turned into a pretty long, hectic day. A lot happened at work, and when I got home I had a lot to do too.
Things like food prep for the rest of the week (bacon!) and finishing tomorrow's post.
I wrote a review of Nadalie Bardo's Slay Your Goals Planner, and it took a lot longer than I thought it would to finish and schedule it tonight.
Post images needed to be created, social media scheduled, wording, grammar, and passive voice cleaned up, and so on.
I'm also close to wrapping up my first 30-Day challenge (write 1000 words a day) and, at the same time, gearing up for the second. September will see me reading 10 or more books in 30 days. Before that happens, though, I need to finish reading my current book!
I'm planning to finish The Millionaire Next Door over Thursday and Friday, leaving my slate clean to start reading the first book of my list on Saturday.
Thursday, Day 201 – Last Day of August's Challenge!
Today marks 30 days from the start of my first 30-Day challenge! August's was to write 1000 words a day, every day, no matter what.
And I succeeded! This is so exciting!
My final tracked word count reached 32,321 words, which is pretty much the length of a novella, but spread out among a lot of different posts and stories.
The few times I didn't write anything for this blog or Medium were a couple free-writing sessions and over 1000 words added to a chapter of Fanfiction that I hadn't paid any attention to for months.
It felt nice to get back into the fiction flow.
This evening, then, was free to relax a bit (oh who am I kidding, I scheduled a post for Friday on Medium about next month's challenge – find it here!)
Friday, Day 202 – Nothing Special, Twice in One Week!
You know what?
Other than being the day between 30-day challenges starting and ending, this Friday was nothing special, and nothing much happened besides finishing reading The Millionaire Next Door.
Saturday, Day 203 – Catching Up With a Best Friend
Today turned into a day off from pretty much everything, for good reason, and with good mental results. I spent three hours catching up over coffee with one of my best friends from high school. We last got together in December of last year, so the months have just flown by!
I always feel better after spending time with friends like him. That's a good indicator if your friend is toxic or not.
Do you feel drained or invigorated by spending time with your friends?
The rest of the afternoon and evening turned into errands like grocery shopping and then movie night.
The husband and I rented Idiocracy…let's just say I really hope the future isn't full of dumb people.
Idiocracy's trailer, for context:
What's Next?
Administrative cleanup and organization on the blog

Spend 2 hours in the #GoalSlaying in 6 Steps program

Create Pinterest post images for the Journey to Magnificence posts through December
The Journey to Magnificence is a series of weekly summaries of my journey through courses and resources provided by or found through the Work at Home School, hosted and delivered by Caitlin Pyle.
If you missed a post or found this one first, the others can be found here: