Inspired Forward is an Amazon Affiliate partner, as well as an affiliate partner with other bloggers and affiliate programs. We may receive a commission from products purchased through affiliate links in this post.
Welcome to The Journey to Magnificence! This is week twenty-three: July 15-21, 2018.
Oh man. This week went off track from the plan in so many ways, but I'm totally okay with it! It brought about new opportunities and new connections, so I'm rolling with it.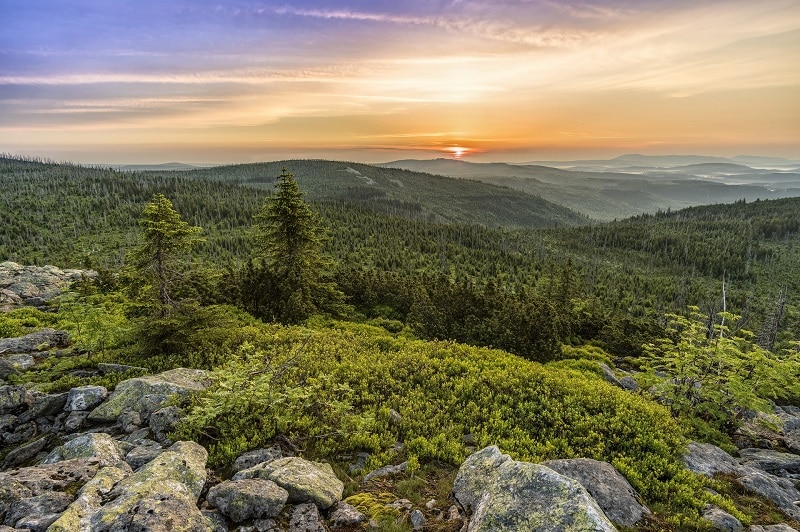 What I Said I'd Do
Finish writing & scheduling the Thursday posts for September.

Spend 1 hour working through online course material.

Schedule pins for August.
What I Actually Worked On
Signed up for the rest of the non-time restricted WAHS courses I want to take

Started Janet LeBlanc's Get Legit Toolkit (spent more than an hour on that and the VA course!)

Finished the action steps for modules 1 & 2 of 30 Days or Less to VA Success

Connected with some people for new collaborations: guest post & affiliate programs!
Sunday, Day 155 – Inbox Zero Not a Pipe Dream Anymore, It's Totally Doable
Today got eaten up mostly by a LOT of email management. I really need to meter how much time I spend on this, though I suspect it'll be better once I'm finally at inbox zero and can just catch the new stuff once or twice a day.
Besides that, I signed up for all the non-time restricted WAHS courses I'm interested in and started Janet LeBlanc's Get Legit Toolkit! I'm in it primarily so I can start thinking about actually setting up as a business. Important if I'm going to be doing VA work!
Monday, Day 156 – I Can Always Be More Organized (Just Kidding It's Prime Day, We Bought a Cat Hammock)
So I bought a Kindle Paperwhite. And I started reading Charles Duhigg's The Power of Habit, which I'm finding utterly fascinating.
I also powered through another module of the Get Legit Toolkit and the action steps for modules 1 and (most of) 2 of 30 Days or Less to VA Success. As part of the action steps for that, I went into my YNAB account and decided how I want things to work for separating business and personal budgets/expenses. I can't set up a business bank account quite yet but I'm trying to track how much I make against how much I've already spent on the blog & courses.
Tuesday, Day 157 – Massage Day & Blogging Collaborations
I'm in a few Facebook Groups, and one of them has regular collaboration threads. So far I'm poised to have another guest post published! The first one, on Jordan Brown's Nerve 10 site, can be found here: How the Idea of "Normal" Almost Broke Me. The other two opportunities are affiliate programs for products that I'm totally down to use myself. Keep a look out over the next couple months for those to be introduced!
Wednesday, Day 158 – Pursuing New Opportunities
I spent most of today working on applying to those affiliate programs and thinking about my guest post coming up. In addition to that, I spent a good amount of time rearranging my content calendar to better fit review posts of the products. As such, this Thursday the Resource Page will be going live! Keep an eye out for that.
Thursday, Day 159 – Awesome Cousins are Awesome
Tonight I got to sit, relax, and eat with my favorite cousin over dinner. I love our monthly meetups, since it gives me ample opportunity to get to know her better. The husband and I had lunch with her brother a few weeks ago and man! Seeing family outside of holidays (read: twice a year) makes a difference! I'm learning things about my family that I didn't know before!
So cool.
Friday, Day 160 – Kindle Recommendations?
So as part of Amazon Prime Day, I also signed up for the $0.99 three-month membership of Kindle Unlimited. I've downloaded a few titles but want recommendations for more! It's harder to navigate inside the Kindle than I expected.
Having the Kindle feels like a game-changer to me, but in a small way. We have two bookshelves and too many books to fit on them. I got the Kindle to start migrating most of them over to eBook format and be intentional about the kinds of books we actually buy versus the ones from the library or eBooks.
So hit me up with your Kindle book recs! If they're available through Unlimited, even better!
Saturday, Day 161 – WAHS Meetup!
Today marked our fourth Seattle Work-At-Home School Meetup! We skipped a month because of some torrential rain and bad driving conditions. We had the most number of people at this meetup – only missing one person! I'm loving this accountability, even if it's semi-reliable. The idea that I have a group of people to report progress to once a month is helpful for setting my goals.
What's Next?
This week's to-do list got a little unruly and added to, so I'm going to keep working on it next week.
Finish the action steps for module 2 of the VA course

Review new affiliate products for some review posts in the middle of August – post schedule got shuffled because of this!

Schedule pins through August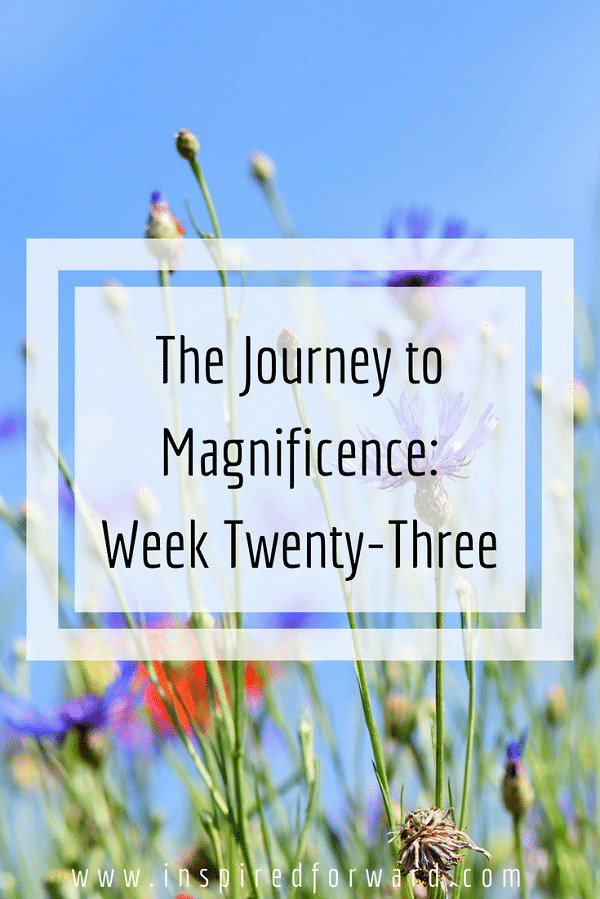 The Journey to Magnificence is a series of weekly summaries of my journey through courses and resources provided by or found through the Work at Home School, hosted and delivered by Caitlin Pyle.
If you missed a post or found this one first, the others can be found here: