Inspired Forward is an Amazon Affiliate partner, as well as an affiliate partner with other bloggers and affiliate programs. We may receive a commission from products purchased through affiliate links in this post.
Welcome to The Journey to Magnificence! This is week twenty-two: July 8-14, 2018.
This is going to be a very short JTM post because I spent my week volunteering at a day camp for Type 1 Diabetics. I'd gotten most everything ready to go beforehand: social media, scheduling posts, and shortlists for what to do each day.
I ignored a lot of it, to be honest.
In any case, this week felt both long and short, and I'm excited for next year!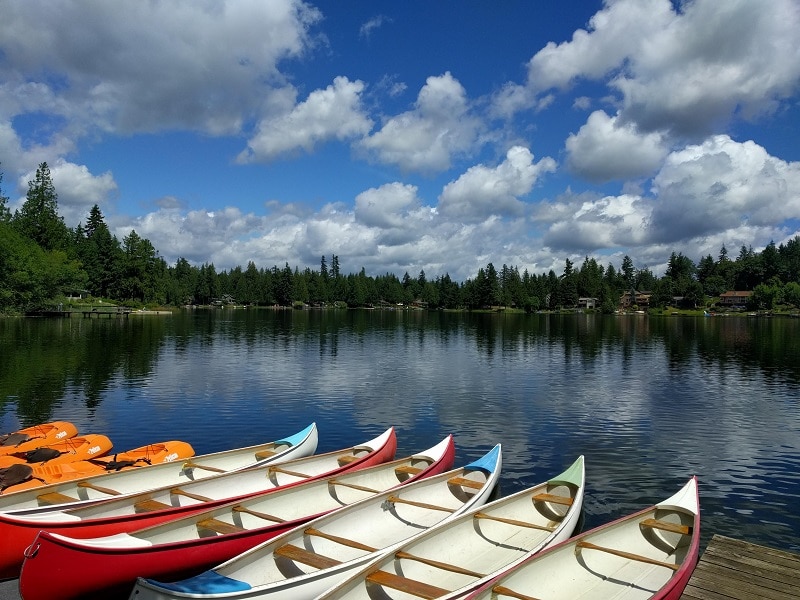 What I Said I'd Do
Write for 30 minutes each morning.
What I Actually Worked On
Sunday, Day 148 – Camp Setup & Squirtle Community Day
The husband and I help set up for camp the day before it actually starts. I love doing this because I get to see some of my favorite people a day early! We opted to participate in the Pokemon Go Community Day first, though, and we both got our shiny Squirtles with sunglasses.
Monday, Day 149 – Back for My 19th Year @ Diabetes Camp
I've been going to this camp since age six in 1999. 2018 marks my 19th year at camp, which is impressive! I'm really proud of the camp, too. I love watching campers progress through my group to become Counselors-in-Training (CITs), just like I did. For all of the kids in my group, I've been going to camp longer than they've been alive.
Tuesday, Day 150 – Red Robin Lost Power
I've been spending downtime at camp power-reading through bookmarked Medium posts on my app. So in that respect, I'm working on business stuff (or so I'm going to keep telling myself).
Every year at camp a group of us volunteers goes out to eat (every night). Tonight we went to Red Robin and experienced a power outage in between finishing our food and getting the checks.
Thankfully our server was a grade-A champ and did her best. Suffice to say I have really good camp friends who pay in cash when the systems are down!
Wednesday, Day 151 – Pseudo Adoption
I feel like a camp mom to all the campers in my group, and also to the older kids who've become CITs. The husband and I have "adopted" one of the CITs and named her Hermione. She loves it! It's all the benefits of a kid who loves us without actually having a kid.
Thursday, Day 152 – Almost There
Thursday is the day of camp where we (the counselors/volunteers) take a big sigh and let it out, thinking, "we've almost made it."
Every year this happens, and every year we feel relief when the end is in sight.
Yet we keep coming back because of the camaraderie from being surrounded by other Type 1 Diabetics.
Friday, Day 153 – The Home Stretch
Friday at camp is always a half day. We have a couple morning activities, lunch, and then we shuttle the kids to a nearby church for parents to pick them up since the camp parking lot is tiny.
Last year it took almost the full hour for all the kids to go home, but this year we had almost all the kids picked up within fifteen minutes! Having finished in record time, the husband and I sat around for a bit, relaxing and reading, before we went out to dinner again with our friends.
I love camp week.
The people are amazing, the weather is usually great, and I always make new friends.
Saturday, Day 154 – Time to Play Catch Up
I'm going to straight-up admit that I spent many hours today just going through the emails that piled up and their respective rabbit holes. It's 2 PM when I'm writing this and I know I've still got a lot to do.
Without having done any significant work in the online courses or writing much this week, I'm feeling behind.
I did take the time to watch Demir Bentley's webinar replay on how to make your side hustle work. It involved a lot of the same principles taught in the Focus & Control Time Mastery course but I'm finding that the more I review those principles the more they sink in.
What's Next?
Finish writing & scheduling the Thursday posts for September.

Spend 1 hour working through online course material.

Schedule pins for August.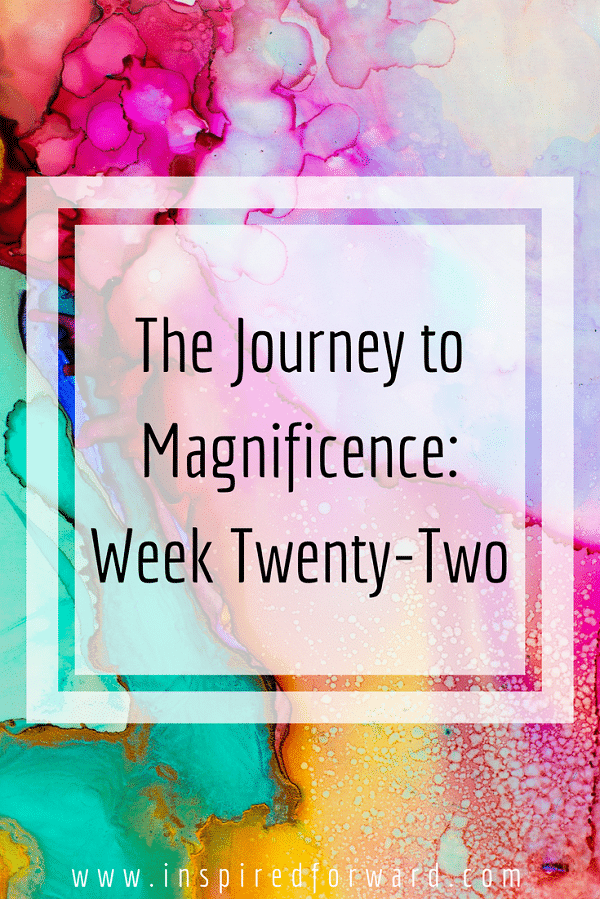 The Journey to Magnificence is a series of weekly summaries of my journey through courses and resources provided by or found through the Work at Home School, hosted and delivered by Caitlin Pyle.
If you missed a post or found this one first, the others can be found here: