Inspired Forward is an Amazon Affiliate partner, as well as an affiliate partner with other bloggers and affiliate programs. We may receive a commission from products purchased through affiliate links in this post.
This special guest post is written by Tanya Perri of Weight Loss Confessions. Thank you, Tanya! Please make sure to check out her bio at the bottom and give her a follow! 
---
I awoke excited because it was the kids' first day of school. While I was happy for them, I was even more excited for myself and looking forward to the extra time I would have to invest in my own long overdue self-care. 
Meditation
A few friends had told me about the benefits of their meditation practices and it sparked my interest. I did some research and found stress reduction, reduced anxiety, improved emotional health, better self-awareness, improved sleep, reduced pain, and lower blood pressure were all mentioned as amazing benefits of meditation. I even read that, although there isn't a lot of clinical data, meditation can help with weight-loss.
I decided I would add a morning meditation to my routine as soon as the kids went back to school. When the morning finally came, I grabbed my phone and found Deepak Chopra and Oprah Winfrey's Shedding the Weight, Mind, Body and Spirit meditation I had saved months ago.
As I started to listen to the preamble of the first meditation and relax to Deepak Chopra's calming voice, he shared an alarming statistic.
Only 2% of dieters will lose at least 5 pounds and keep it off for 5 years.
Discouraging Diet Statistic
I couldn't believe my ears and restarted the meditation, so I could hear it again. I heard right the first time. Deepak clearly stated that only 2% of dieters will lose at least 5 pounds and keep it off for 5 years. 
My meditation practice was ruined at that point because my mind was absolutely stuck on Deepak's statement.  How can only 2% of dieters lose at least 5 pounds and keep it off for 5 years? That just seems crazy.
Isn't America always on a diet?  
Instead of my mind floating with the meditation music, it filled with questions.
First, how was I so fortunate to be one of the less than 2% of dieters who have lost over 65 pounds and kept it off?

Why are so many dieters unsuccessful?

How can there be so many weight-loss companies making billions of dollars when no one is losing weight?

What do the successful dieters do that make them successful?
I also wondered how frustrating it must be to be one of the 98% of people who are unsuccessful at losing weight. What will happen to overweight people who cannot lose weight? Does this mean 98% of the people who are overweight today will be overweight forever?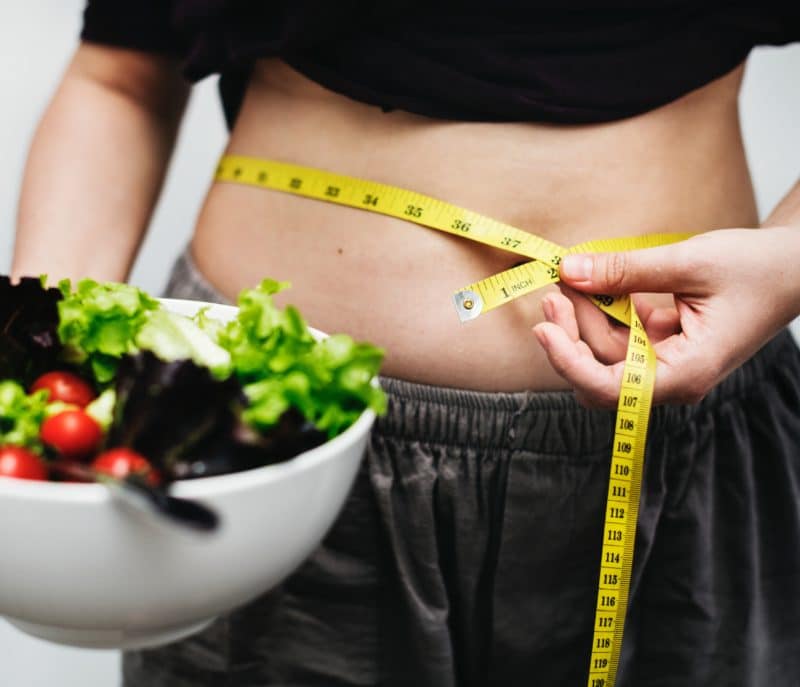 Life While Overweight
My mind drifted to what my life was like before I lost the weight. I was exhausted, exasperated, uncomfortable in my own body, in pain, and suffering from migraines multiple times a month. It was hard to keep up with my small children and I needed a nap almost every day to get through the day. I will always remember feeling absolutely humiliated when I tried to fit into an airline seat and my body spilled over into the passenger's seat next to me. Buying clothes was absolute torture and it was all but impossible to find fun, fashionable clothes in plus sizes.
What did I do that was different than the other 98% of dieters that allowed me to break free and shed the weight? I brainstormed for hours. I felt like I needed the answer to the question to justify my success. I also wanted to give you a profound answer, but I for some reason I couldn't muster up anything insightful. I thought about meditating on it, but my most recent meditation efforts hadn't gone very well.
What Successful Dieters Have In Common
I spent the morning researching the topic and looking for answers to this burning question: what do successful dieters have in common?
After a few hours at my computer, I decided I might as well be asking someone for the secrets of life. The answers were all over the place and it was hard to find answers that were not backed by a company trying to sell a weight-loss product. After hours of googling and skimming autobiographies written by successful dieters, I found the following commonalities that are worth sharing. 

Successful Dieters Do The Following:
Find exercise they enjoy

Become addicted to their weight-loss efforts

Prepare food in advance

Embrace power walks, and take daily 

walks 

Strength train and weightlift multiple times a week

Have a positive attitude and believe they will lose the weight

Share their goals and plans with others

Involve others such as work out buddies and fitness groups

Visualize success daily
As soon as I comprised the above list, I couldn't help but cross-check it with my weight-loss efforts. I was very surprised to find I could put a check mark next to every one of the above items.
Wow! Could this be why I have successfully lost 65 pounds and kept it off? 
My Weight-Loss Secret
I continued to brainstorm for my own answer. In addition to the above, what have I done to make my weight-loss efforts a success? I have done a ton of research on weight-loss, but I don't think that's the key. I take a few supplements for weight-loss, but I can't say that's it either. Yoga has been very helpful, but I wouldn't say it's melted the pounds off. If someone asked me what I did to experience the weight-loss success I have experienced thus far, and I had to answer, I would simply say this:
"I just kept trying."
My weight-loss journey has been a 16-year journey with many ups and downs and several fluctuations in weight. The only thing that has been consistent is that I have just kept trying. In all honesty, I have tried everything and anything that could help my weight-loss efforts, because the pursuit of health is well worth it.
Which of the above characteristics of successful dieters have you mastered? Which do you need to work on?
Author Bio
Tanya Perri is a Mom, Wife, health and weight-loss Blogger, health nut, and self-declared diet expert who has lost over 65 pounds. You can follow her blog at www.weightlossconfessions.com.